The U.S. Government has suspected my family of being chemical arms dealers.
On the bright side, if our quietly aging one-year-sherrywood hogshead
of low-peat single malt goes missing, we can ask Uncle Sam for the
registration numbers of heavily laden departing dinghys.
Here's the full story (more screenshots below).
---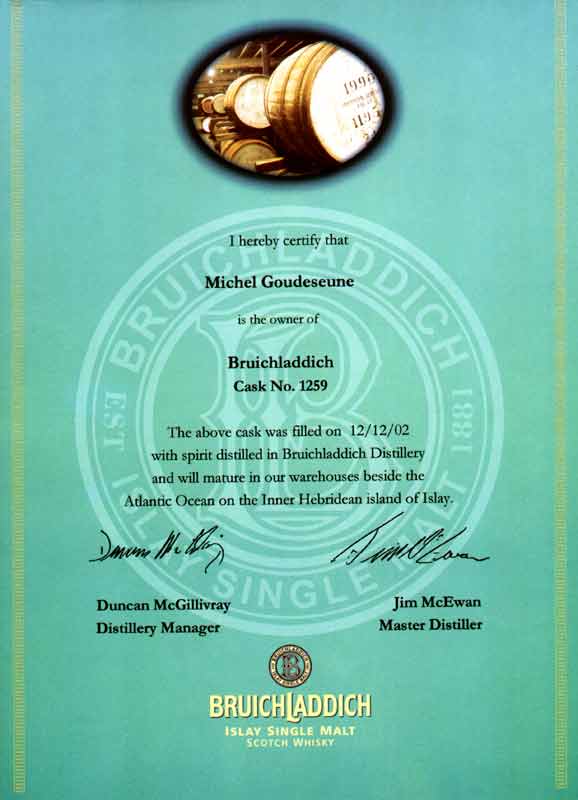 ---
Tonight's (9/29/03) quiet sunset in the Hebrides. Even arms manufacturers need peace and quiet sometimes.

---
News reports found by googling "bruichladdich ursula".
(It's pronounced broo[gargle]-laddie.)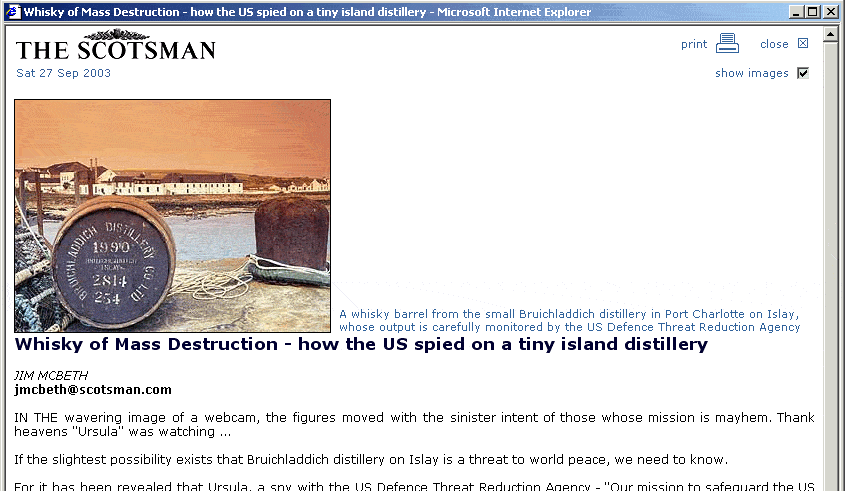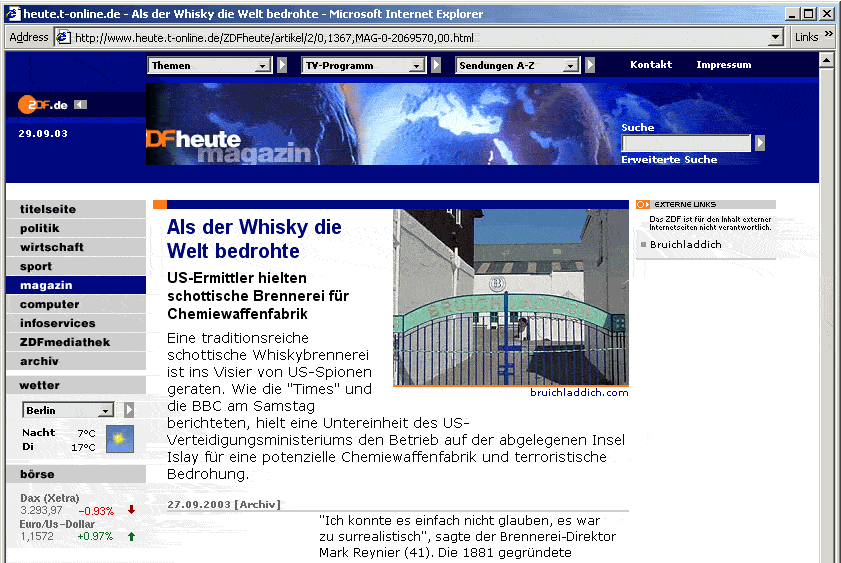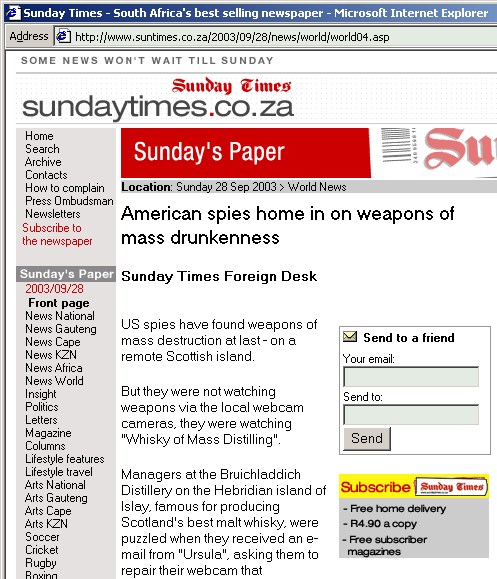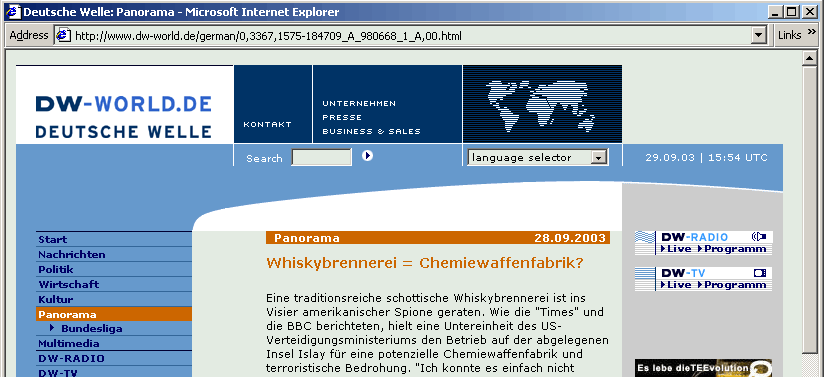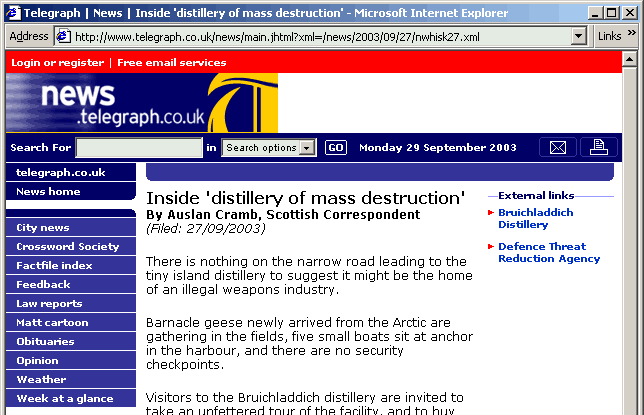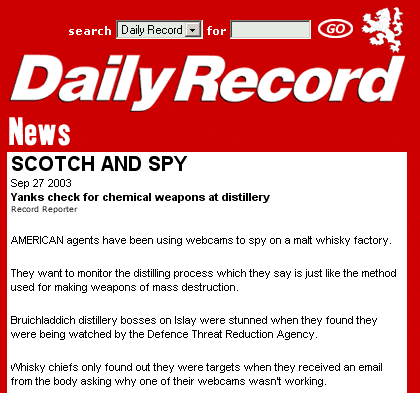 Epilogue:
As of 2015, we've sold the cask back to the distillery. Bottling and shipping would have cost as much as similar whisky already on the retail shelf, on top of our original purchase price. Also, importing to the U.S. or Canada has become so complicated that the whisky would likely have been confiscated at port of entry.
At any rate, compared to the stock market over the same interval, this "liquid asset" didn't fare too badly.